Product design creates added value. A design without added value is no design, but decoration.
As a product designer from Wuppertal I create individual designs for consumer and investment goods. Innovation, aesthetics and precision are in the foreground of industrial design to make your product ready for serial production.
The product design process serves to develop useful ideas and solutions that are really needed.
During this process, you will get to know the needs of your users. What are people thinking about a product? What is important to them and what are their attitudes? They show all answers most clearly through their actions. By immersing yourself in the world of your users, you can identify contradictions between what is said and how things are actually done. These insights enable me to develop ideas and solutions that offer a high added value and are really needed. This is followed by the visual fine-tuning to communicate your company values to the outside world and to trigger the must-have effect in your users. With a focus on the target definition, I design sketches and create 3D models with consideration of functionality and user experience. Your search for a competent product designer was therefore successful!
More services on request.
How should a good product design be like?
There are many more characteristics to this topic. The following is only a small overview.
The opportunities for innovation grow with technological progress. This allows the development of ideas and solutions that optimize the practical value of a product and also offer advantages for companies.
You buy a product to use it. A good product design optimizes the usage. It does not try to manipulate the consumer with visual promises that it cannot keep.
All features of the product are for the communication with the user. If the product design is used correctly, the functions of the product are self-explanatory.
The aesthetic quality of a product communicates the values a company stands for and presents itself to the outside world. Aesthetics determine the personal environment and influence the well-being.
Step by step implementation of your product design
The development steps serve as an overview and can be adapted according to the project.
Each project starts with a briefing to clarify the customer's wishes. This can be done either through a Skype meeting or face-to-face. But also a phone call or a simple description in text form (possibly with pictures) can be sufficient.
This process serves to analyze the company and its competitors step by step and identifies new potential. The focus is on the corporate philosophy, products, services and visions.
The concept starts with the definition of requirements for the product or product family followed by a creative process with the aim of generating product ideas in the form of sketches, which are then presented to the customer.
If a favorite from the second phase is selected, visual requirements for the product are defined and detailed analogue or digital drawings are made.
If a favorite from the third phase is selected, the product can be built digitally in 3D CAD. From this, photo-realistic renderings or animations can be created to get an impression of the product. Thanks to the 3D CAD model, a 3D prototype can be printed.
Advantages of a product design
Of course there are many more advantages. Here are just some examples:
New ideas with
added value
Companies use various strategies to differentiate themselves from competitors. One of the most important methods is to develop new product ideas that offer high added value for the user.
Simplification of
complex systems
What is a coffee machine for a consumer, when it appears too confusing? When the meaning of many buttons and switches is not intuitively understood either by the placement or by a label, he will say: "too complicated, too time-consuming".
If the product design is well-thought out and purposefully integrated into certain processes, individual production steps can be better coordinated and the entire manufacturing process can be made more efficient and ultimately more cost-effective. Or by summarizing all design guidelines directly in a practical manual, everyone can orientate themselves and work more efficiently.
This can be done via product language. Whether it's a bag or a tool, the decisive factor is that the consumer immediately assigns a product to a specific manufacturer based on certain characteristics – for example shape, color, material or quality. The aim is to build trust and loyalty with the customer.
Free trial to get to know each other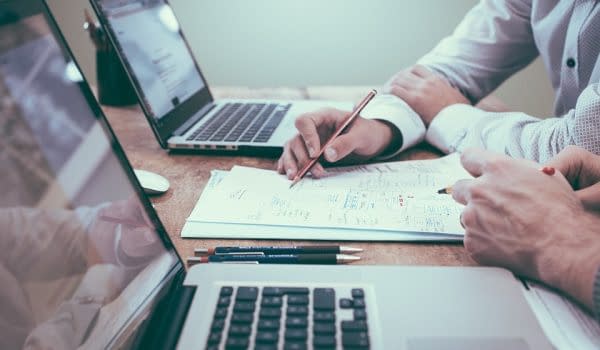 You would like to be supported in design, but you are not yet sure whether you will like my design proposals? I regularly offer a free test run to new customers to get to know me. Depending on the scope of the project, I will submit various design proposals so you can get a first impression of my work. If you like my suggestions, we will continue our cooperation. For you, this test run is completely free of charge and risk-free.
You can rely on me to do my best for your design – without any risk. Has my offer convinced you? Then you are welcome to contact me. I offer the free test run as I see fit in my schedule.
Recommending pays - for you!
You know someone who could benefit from my design support? Feel free to recommend me – it will pay off for you, too! For each successful recommendation, I will share up to 20 percent of my turnover with you as a thank you. Please contact me for more details.
Fast and without any obligation -
Contact me anytime!
Do you have any questions or would you like to talk about a project without any obligation? 
Please feel free to call me or contact me by email. I will answer your inquiry within one working day.