User Experience Design gives your product a positive user experience that works.
As a User Experience & User Interface Designer from Wuppertal, Germany, I support national and international companies in realizing their visions in the areas of UX & UI design and transferring them to various applications or products.
User Experience & User Interface Design are effective
The optimized design of user interfaces is becoming increasingly important. Whether you are developing a mobile app, web or desktop application, you know best what your product can do. But do your users know that, too? Intuitive displays enable a quick navigation and error-free operation. Efficient interactions avoid unnecessary steps and promote productivity. Reduced training and support efforts are the result and many tasks can be performed by different user groups without time and cost-intensive training. If the design is also aesthetically pleasing, the user transfers this perception of quality to the entire product and builds trust. Take usability to a new level with a User Experience Design and benefit from a positive effect on brand perception and customer loyalty.
How should a good user interface be like?
There are many more criteria. This is only a small overview.
There is enormous innovative potential in the design itself. For example, data that has been available for a long time can gain a completely new value for the user through a new type of visualization.
Efficient interactions avoid unnecessary steps and promote productivity. This reduces the amount of training and support required and many tasks can be performed by different user groups without any time-consuming and costly training.
It is important that the user interface design can be transferred to all media, such as a smartphone or tablet, without restricting usability or leaving out important information.
A recognizable, aesthetic user interface design communicates the values a company stands for and presents itself to the outside world. Aesthetics create the personal environment and influences the sense of well-being.
Example of project: User Interface Design
Step by step implementation of your corporate design
The development steps serve as an overview and can be adapted according to the project.
Each project starts with a briefing to clarify the customer's wishes. This can be done either through a Skype meeting or face-to-face. But also a phone call or a simple description in text form (possibly with pictures) can be sufficient.
The research consists of several steps and helps to identify the potential on the market and to find out the needs of the users. After this, solution approaches with a high added value are generated that help companies to consolidate their position on the market.
A user who is inundated with too much information has no overview and becomes frustrated. To avoid this, the information architecture (workflow) is defined first. Based on this, wireframes are developed, resulting in the first prototypes with visual requirements.
In this phase, users from the target group are invited to operate the prototypes and perform special tasks. Meanwhile, questions are asked about ambiguities and feedback is obtained. These runs identify most of the errors so changes can be implemented in the prototype accordingly. An effective usability testing can only work this way.
Once the optimized prototype is out of the test phase, the final product can be implemented in cooperation with developers. From here on, we continue to collect data and feedback in order to improve the product continuously. Fundamental changes are no longer necessary thanks to the preparatory work.
Advantages of a corporate design
Of course there are many more advantages. Here are just some examples.
When the competition offers a product with only minor differences, companies use various strategies to differentiate themselves from their competition. One of the most important methods is to develop new product ideas or optimize existing products in order to re-establish themselves on the market.
An intuitive user interface design saves costs because the needs of the users are analyzed in advance, resulting in a more efficient work process. In addition, defined design guidelines mean that the development of further user interfaces can be adapted more quickly.
Trust with potential customers and partners
Visual means can be used strategically to gain the trust of potential customers and business partners. Once trust is established, products are easier to sell and relationships with partners are easier to develop. An intuitive user interface design plays a decisive role in this.
Quality and value enhancement
This can be done via the product language. Whether it's a bag or a tool, the decisive factor is that the consumer immediately assigns a product to a specific manufacturer based on certain characteristics – for example, shape, color, material or quality. The aim is to build trust and loyalty with the customer.
Free trial to get to know each other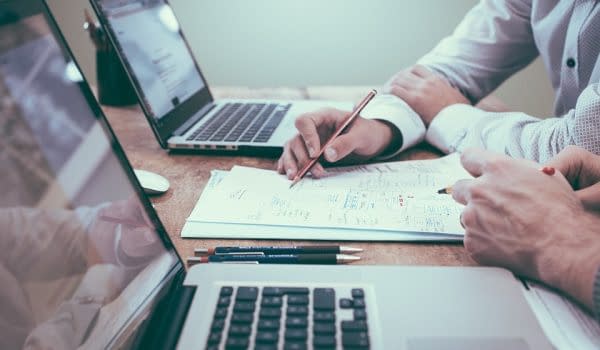 You would like to be supported in design, but you are not yet sure whether you will like my design proposals? I regularly offer a free test run to new customers to get to know me. Depending on the scope of the project, I will submit various design proposals so you can get a first impression of my work. If you like my suggestions, we will continue our cooperation. For you, this test run is completely free of charge and risk-free.
You can rely on me to do my best for your design – without any risk. Has my offer convinced you? Then you are welcome to contact me. I offer the free test run as long as I have available time capacities.
Recommending pays - for you!
You know someone who could benefit from my design support? Feel free to recommend me – it will pay off for you, too! For each successful recommendation, I will share up to 20 percent of my turnover with you as a thank you. Please contact me for more details.
Fast and without any obligation -
Contact me anytime!
Do you have any questions or would you like to talk about a project without any obligation? 
Please feel free to call me or contact me by email. I will answer your inquiry within one working day.